Associate Director of Educator Development, Jaime Reichner, shares about the recent Professional Development training for P.S. ARTS Teaching Artists. Read about the training and what it included below. 
P.S. ARTS faculty of Teaching Artists, Coaches, and Staff recently gathered (virtually) for our annual Winter Professional Development Training.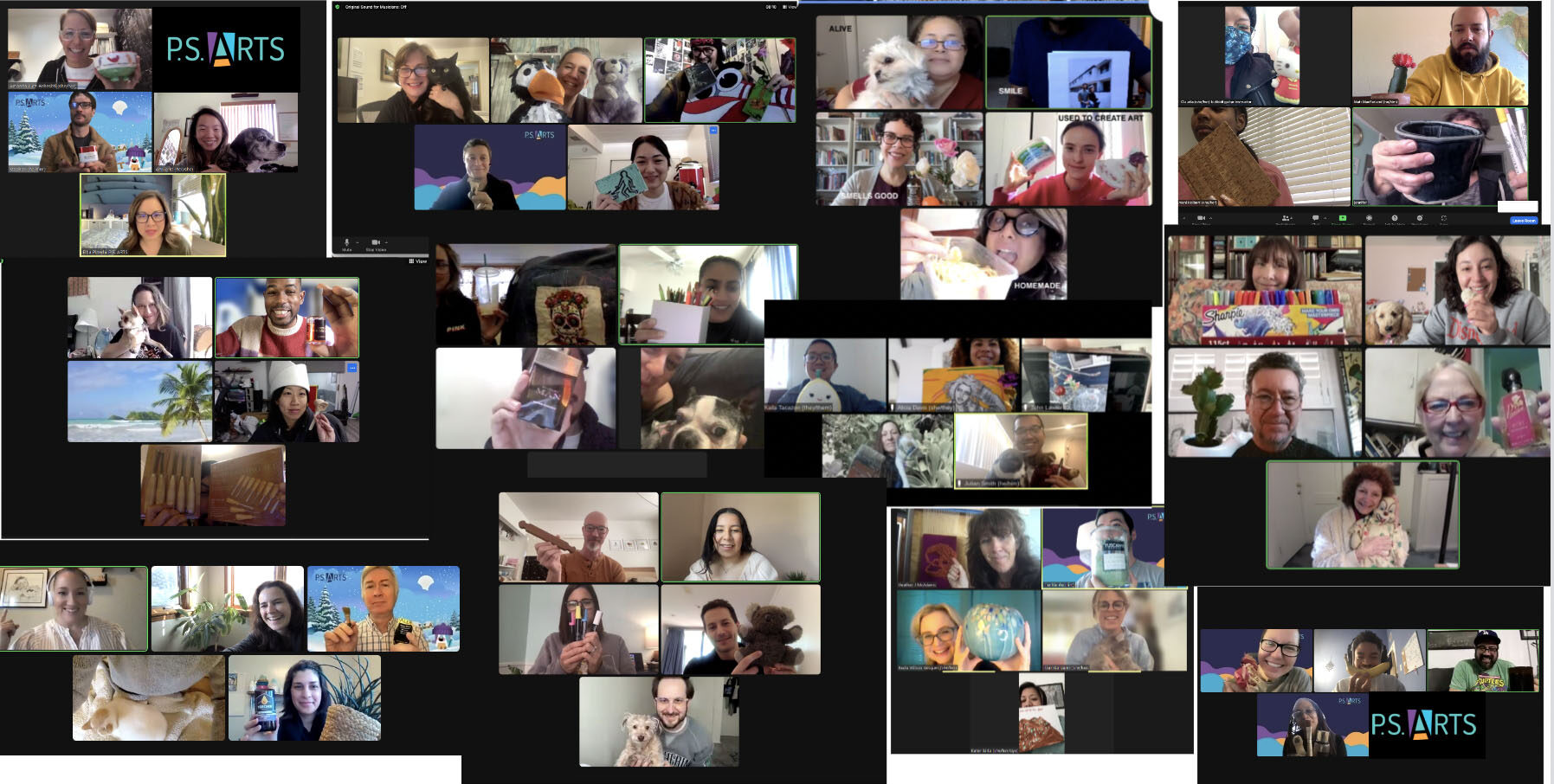 The day began with a virtual scavenger hunt. Participants were tasked with finding a variety of items in their respective spaces and were then prompted to share a story about what they selected. The activity modeled community building, improvisation, storytelling, and served as an "ice breaker" for the day.

We then participated in a follow-up training with the Transgender Training Institute (TTI) with a focus on identifying and addressing microaggressions in the classroom. P.S. ARTS is dedicated to advancing equity and providing an inclusive and uplifting learning experience for all students.
Program Director Tiffany Owens led the team in further exploration of Culturally Responsive practices through the lens of Universal Design for Learning (UDL). We closed the day with a series of program-specific breakout sessions where Teaching Artists were able to hone their skills in theater, music, digital and visual arts curricular best practices.
The Educator Development team along with Program Managers will continue to provide one-on-one support to Teaching Artists through classroom visits and observations throughout the spring in order to support Teaching Artists in applying these new and/or more developed skills and knowledge into their lessons.