P.S. ARTS coordinates with schools and parent groups to provide intergenerational arts programming for the entire school community.
These events feature free, hands-on family arts projects and reach nearly 10,000 students and family members annually. In addition to arts projects, families are given information about their students' arts classes, how to volunteer with our organization, and additional resources (available in English and Spanish) to bring art-making into the home. P.S. ARTS Community Engagement events promote the value and impact of our programs and contribute to long-term arts program sustainability. These events also give families an opportunity to bond through creative activities while getting to know each other as artists in a safe, fun environment. 
Contact us for more information on P.S. ARTS' Community Engagement opportunities.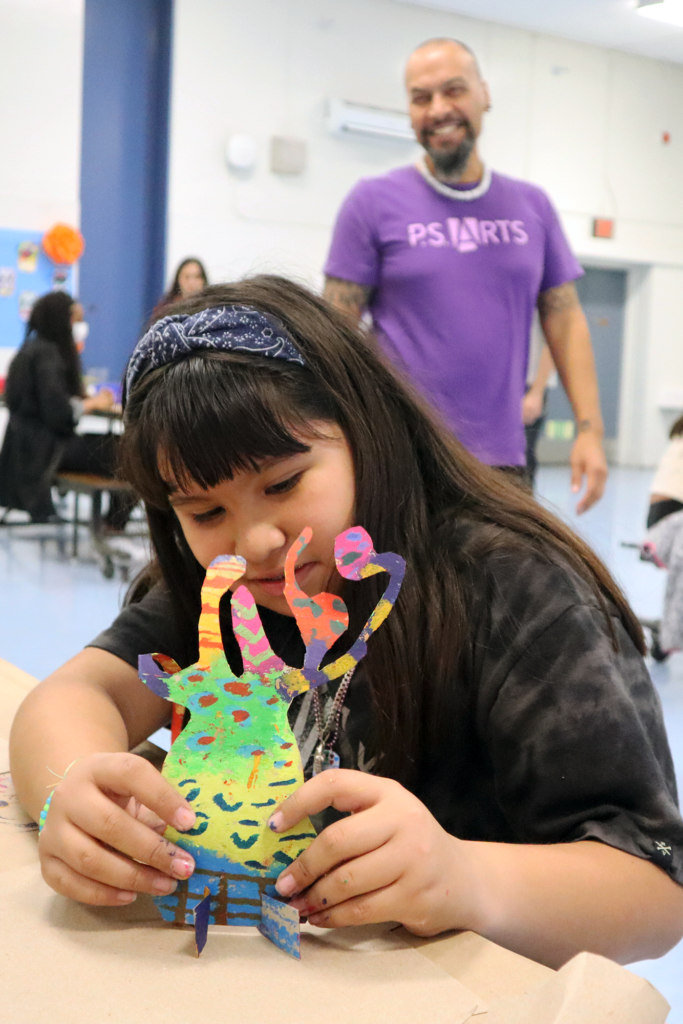 These very popular after-school events for the whole family are facilitated by a Teaching Artist and include all the materials needed for multi-generational participants to create original artworks inspired by a significant artist.
Community Arts Events & festivals
P.S. ARTS can help with the planning and production of community arts events, such as festivals, open houses, and celebrations for schools, community groups, corporations, or outdoor public venues.
P.S. ARTS creates free P.S. ARTS To Go! Projects (available in both English and Spanish) that encourage families to engage in art making together and can be completed with basic supplies commonly found in the home.
P.S. ARTS, in partnership with the TakePART Initiative, helps host the annual TakePART Art Festival. This free, family-friendly community event has hands-on art activities, as well as student art galleries and performances.