P.S. ARTS is dedicated to advancing equity and opportunity for children and youth by providing arts education in systemically under-resourced schools and communities.
The P.S. in P.S. ARTS stands for public schools. Dr. Paul Cummins founded P.S. ARTS in 1991 with seed funding from musician and philanthropist, Herb Alpert. They recognized that a steady decline in funding since the late 1970s had produced massive resource inequities in California public schools, and arts programs were virtually nonexistent in the schools serving the highest numbers of youth affected by poverty and systemic racism. Our vision is that every child in America has access to high-quality arts education. 
STUDIES SHOW THAT THE ARTS KEEP CHILDREN MOTIVATED AND ENGAGED IN SCHOOL.
P.S. ARTS coordinates with school administrators and parent groups to provide community outreach programs to advocate for educational equity and provide creative experiences for the entire family.
P.S. ARTS programs help level the educational playing field by teaching creative and cognitive skills to nurture creative and social emotional growth in children and youth.
Learn more about prop 28
P.S. ARTS developed a Prop 28 Toolkit to share information about The Arts and Music in Schools Act that will provide additional funding for arts education in California public schools starting in the 2023-2024 school year. Share the toolkit with educators, schools, and networks to ensure that your school accesses and utilizes its funding for the arts!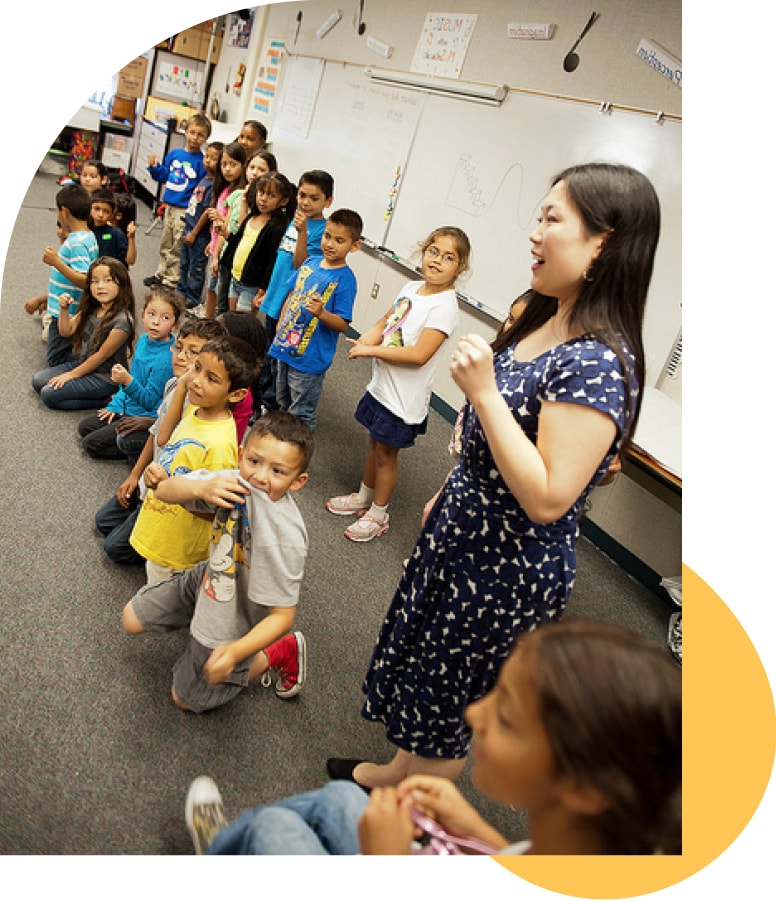 P.S. ARTS values COMMUNITY, serving as a public school partner and ally. We value the role of EQUITY in advancing social justice, and deliver programs that are responsive to the diverse histories, strengths, challenges, and needs of the youth and communities we serve. We value the role of ARTISTIC EXPRESSION and INNOVATION in children's wellbeing and success in school, work, and life. Finally, we value EXCELLENCE, which we define by our ability to operate and deliver programs that reflect our core values. At P.S. ARTS our vision is that every child in America has access to high-quality arts education. 
As part of the P.S. ARTS Diversity, Equity, and Inclusion initiative launched in 2018, a committee of staff, faculty, and trustees developed the following organization Equity Statement:
"As proponents of the human right to claim equity and quality of life, we strive, through our operations and arts education programs, to increase collective knowledge, means, and actions that recognize resources and levels of support must be tailored to the unique needs of individuals and communities in order for all people to have equal opportunities for success." – P.S. ARTS Diversity, Equity, and Inclusion Committee, 2020
P.S. ARTS HAS GROWN FROM SERVING 285 STUDENTS IN ONE SCHOOL TO OVER 30,000 STUDENTS IN 90 SCHOOLS ACROSS LOS ANGELES COUNTY AND CALIFORNIA'S CENTRAL VALLEY.
Today, true to its founding vision, P.S. ARTS is widely regarded as an exemplary arts education provider, advancing social justice by providing arts programs proven to foster students' wellbeing and success in school, work, and life.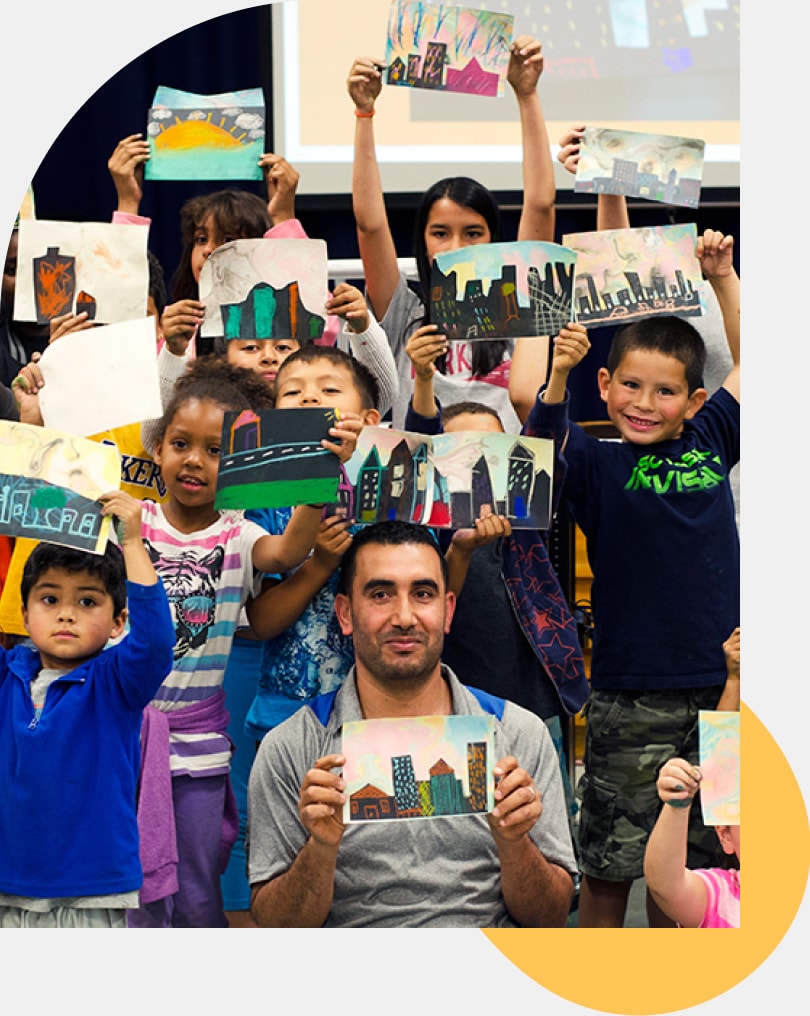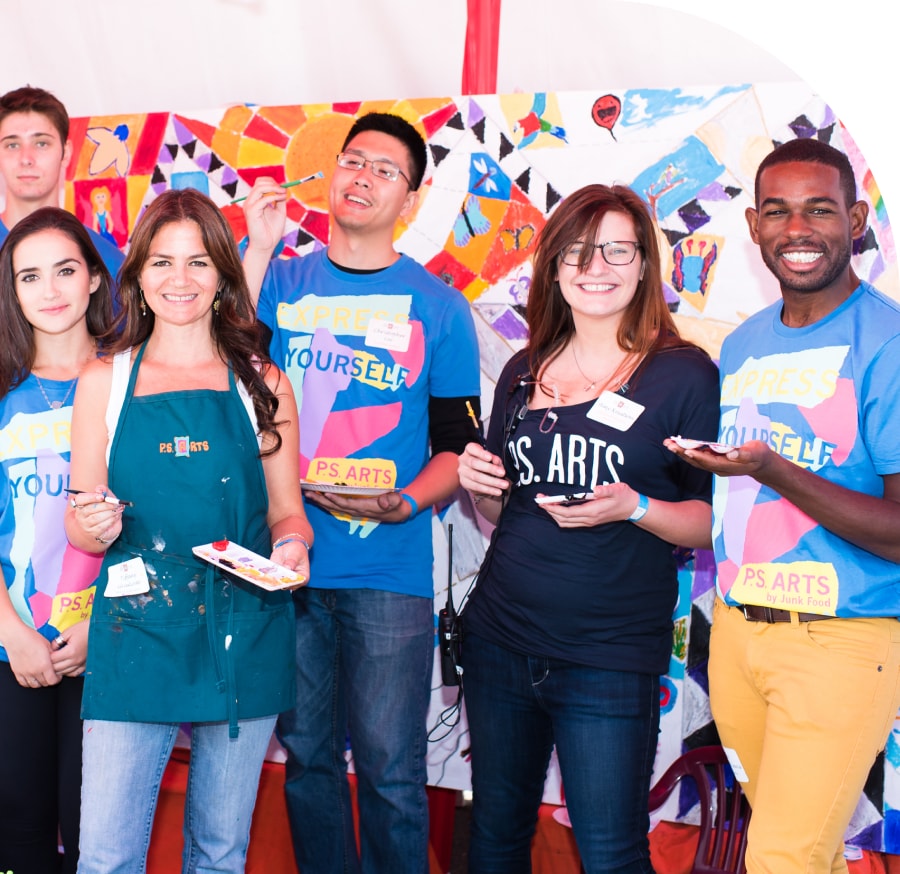 P.S. ARTS IS FILLED WITH DEDICATED INDIVIDUALS WHO WORK TIRELESSLY TO ENSURE OUR STUDENTS ARE NOT DENIED THEIR RIGHT TO A HIGH-QUALITY EDUCATION THAT INCLUDES THE ARTS.
Understanding that justice is a moving target, P.S. ARTS developed our program model and curriculum framework to adapt and evolve over time in response to the communities we serve, the time we are in, and current research on the role arts education has in children's healthy development, learning, and wellbeing.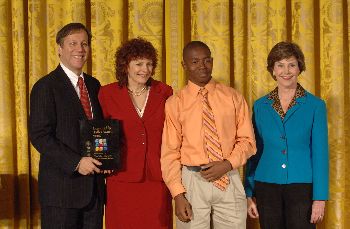 Inside Out Community Arts' National Award