In honor of Transgender and Nonbinary History Month in August, P.S. ARTS is highlighting five amazing artists advocating for their communities.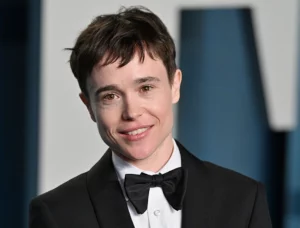 Elliot Page (he/they) is a Canadian Oscar and Emmy nominated producer and actor. He is known for many shows and movies such as The Umbrella Academy, Inception, and Juno. He is planning to publish a memoir about his career, life, and transition titled "Pageboy" which is set to come out in 2023.
"What have I learned from transitioning? I can't overstate the biggest joy, which is really seeing yourself. I know I look different to others, but to me I'm just starting to look like myself. It's indescribable, because I'm just like, there I am."
---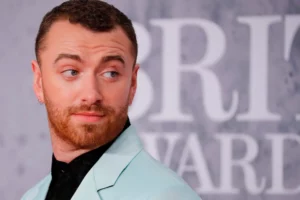 Sam Smith (they/them) is an English singer and songwriter known for hit songs like "Stay With Me" and "I'm Not the Only One." Smith has pursued their love of music since childhood with songs that are known for being both very personal and relatable.
"It was only until I started to be myself that the music started to flow & people started to listen so thank you."
---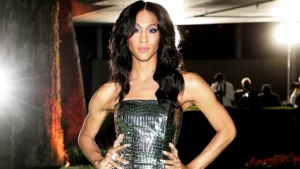 Michaela Jae Rodriguez (she/her) is an American actress and singer best known for her roles in hit TV shows such as Pose and Nurse Jackie and movies such as tick, tick… BOOM!
"Every single day, I wake up and take a glimpse of where I am now compared to where I was before, and the work that we have all put in to be in this space. I think of that, and being able to express myself through my art and show up and be present – that's activism, advocacy, and artistry in itself."
---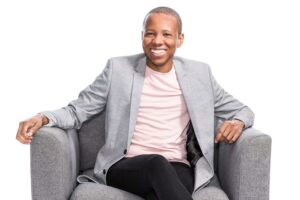 Kacen Callender (they/them) is a St. Thomian author known for their National Book Award-winning pre-teen read King and the Dragonflies, bestselling young adult novel Felix Ever After, as well as their Lambda Literary Award-winning middle grade debut Hurricane Child. 
"It could've been easy to say I was hurt because I'm trans, because someone singled me out for my identity, but there's something weird about that – something off, about suggesting that my identity is the thing that brought me any sort of pain. It's the opposite. Being trans brings me love. It brings me happiness. It gives me power."
---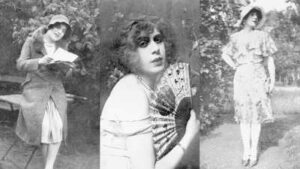 Lili Elbi (she/her) was a Danish artist known for her paintings of landscapes, interior scenes, still lifes, and portraits which were showcased in Paris in 1924 not long after she moved there with her then wife. Elbi (Lili Ilse Elvenes) is also known for undergoing the world's first documented sex reassignment surgery starting in 1930. In 1931 she wrote a book about the experience titled Fra Mand til Kvinde (Man into Woman) using a pseudonym.
"Each step forwards to become the person we are makes it harder to go backwards, to return to the shadowy, private world of closed doors and shuttered windows. The experience, the awakening of one's true self, after being so long suppressed, can never be adequately explained with language."
---
The country's first Transgender History Month was declared by the San Francisco Mayor in 2021. Read more about the event here.