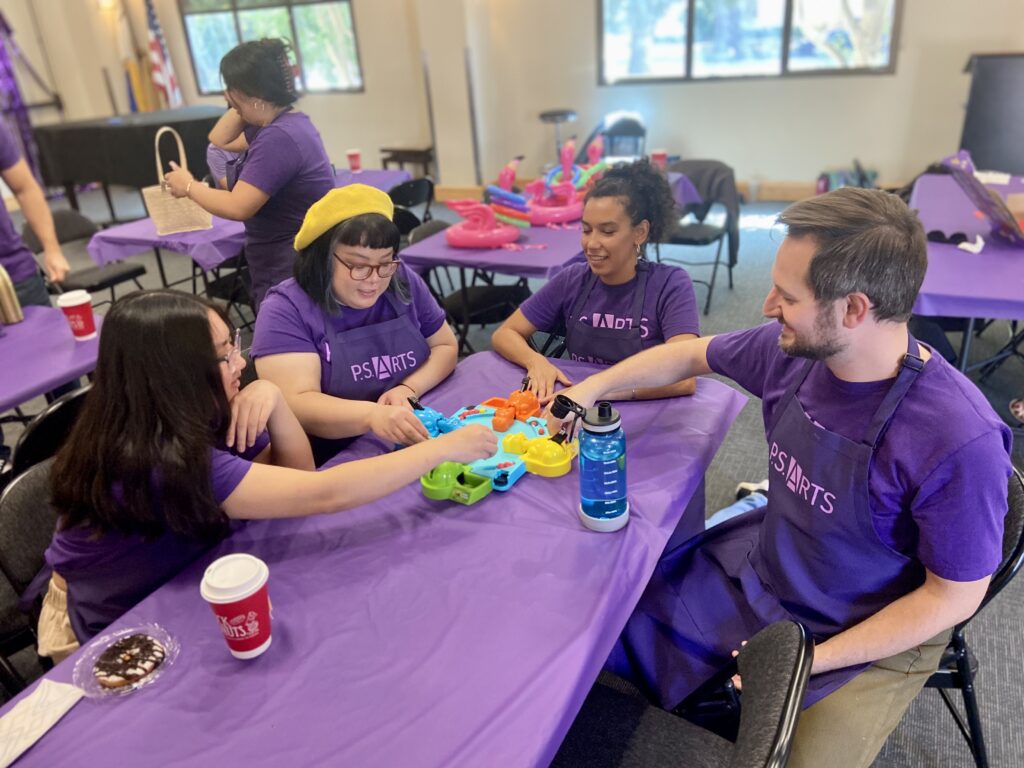 On Friday, August 18, P.S. ARTS staff met for a retreat in Culver City. The day's activities included dessert making, an Indian food cooking demo with Kavita's Kitchen, "Game Night" with Cal's Game Night and a session of Council. The day was an echo of
P.S. ARTS' 2023-2024 Theme and Anchorworks
theme, "A Year of Play", and provided an opportunity to step back from day-to-day activities to rejuvenate and bond as a team.
Staff members had the opportunity to get to know each other more through games and conversations, and to have fun while enjoying nourishing and joyful moments together.
Thanks to our guests and facilitators who made the day delicious and fun including Kavita's Kitchen, Cal's Game Night, and P.S. ARTS staff who organized the retreat.