P.S. ARTS welcomes another Program Coordinator for Classroom Studio, Cecilia Arana! Cecilia is a Los Angeles native who grew up in classrooms teaching alongside her mom. She then went on to receive her BFA from Otis College of Art and Design, and now joins us with over seven years of experience in the nonprofit arts education world. Get to know Ceci and her new role here at P.S. ARTS!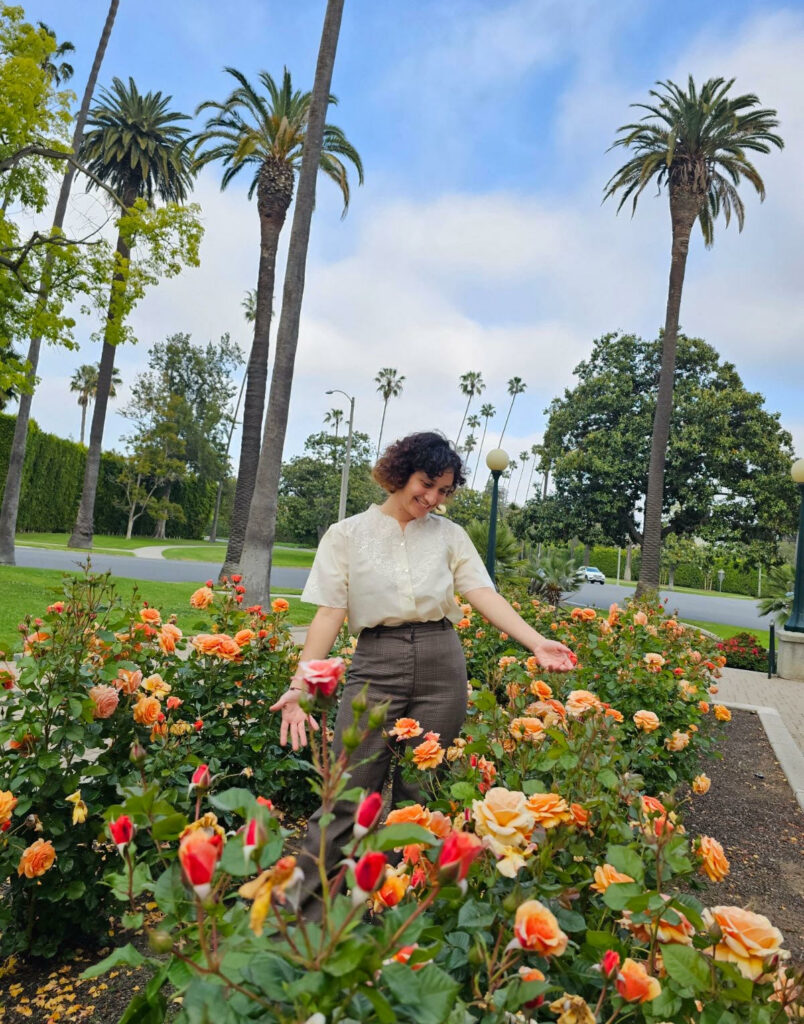 Briefly introduce yourself and explain your position at P.S. ARTS.
Hello hello, my name is Ceci and I am the new Program Coordinator for Classroom Studio! I'm super excited to be joining the P.S. ARTS family. A brief intro, I love food, fashion, and photography – I'm obsessed with thrift shopping, plants, cats, and Shrek.
What book is currently on your nightstand?
I'm slowly making my way back into reading so I currently have about four books on my nightstand! My newest book is Crying in H Mart. I would love to hear some more book recommendations. 
What is currently the most played song you've been listening to?
Anything from pH-1! I recommend his most recent album, But For Now Leave Me Alone.
Where is your favorite place to view or take part in art in Los Angeles?
I've always had a love for cities so Downtown L.A. is my go-to spot for all things art! I like how close everything is there and that I can take a bus and then walk to lots of museums, parks, and great food! 
What famous person, either dead or alive, would you choose to take out for coffee?
I'm not a coffee drinker but I would take Kurt Cobain out for some hot chocolate! I'd like to make some art with him and jam out. 
Thanks Ceci and welcome! We're excited to see our team continue to grow as we expand our programs to meet our community's needs. To learn more about our Board, Staff, and Faculty click here.