P.S. ARTS Teaching Artist Amanda Booth works in the El Segundo and Paramount School Districts teaching Visual Arts to elementary students. As a new Teaching Artist she is bringing fresh energy and new skills to the classroom every day. Learn more about her art practice and favorite artist!
---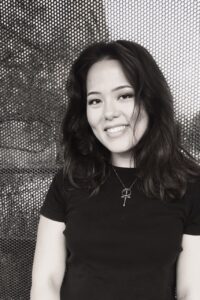 Tell us about yourself and your art discipline.
My name is Amanda Booth, Ms. Amanda with my students, and I lead visual arts classes through P.S. ARTS. In our classroom, we like to focus on building our artistic skills through fun and creative mediums like drawing, collage, and painting. In my own work, I love to oil paint and work digitally, typically focusing on the theme of "capturing life as it is in this moment."
Share a "magic moment" you experienced teaching in the last year. 
I have only been with P.S. ARTS for a short period of time, but already all of my students have created many magical moments with me. I always love being able to look at personal work from my students that they have completed at home. They are so willing and happy to share their art with me that it continues to feed my excitement to lead each class and even share my own art with them.
Who is an artist you are currently inspired by?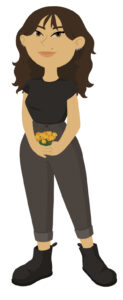 I am always inspired by the artist "Lukas the illustrator", who is a dear friend of mine. His antique and worn style of illustration is absolutely stunning and beautifully inspires my own art practice.
How has teaching for P.S. ARTS shaped your practice as a Teaching Artist?
Art teachers have always been very impactful in my life growing up. Through P.S. ARTS, I am lucky enough to be that person for my students. Every day that I get to share my ideas and passion for art with my students, is a day that I end feeling fulfilled. Their creativity and willingness to learn and make mistakes leaves me in awe, and truly makes me more adventurous in my own art practice. I am just as impacted by my students as I hope they are impacted by me.