StARTer Units are a P.S. ARTS program that include a 10-week curriculum guide, supplies, and access to online resources for classroom teachers to integrate art into the school day. Each stARTer unit provides teachers with step-by-step instructions, key vocabulary, reflection questions, slides, and resources. The units include photographs that demonstrate activities and highlight the artists whose work inspired the lessons.
StARTer units include: 
Ten grade-banded (K-2 and 3-5th) 50 minute sequential lesson plans
Lessons are in alignment with CA Visual and Performing Arts Standards (VAPA) 
All necessary supplies, including a downloadable music playlist for Dance.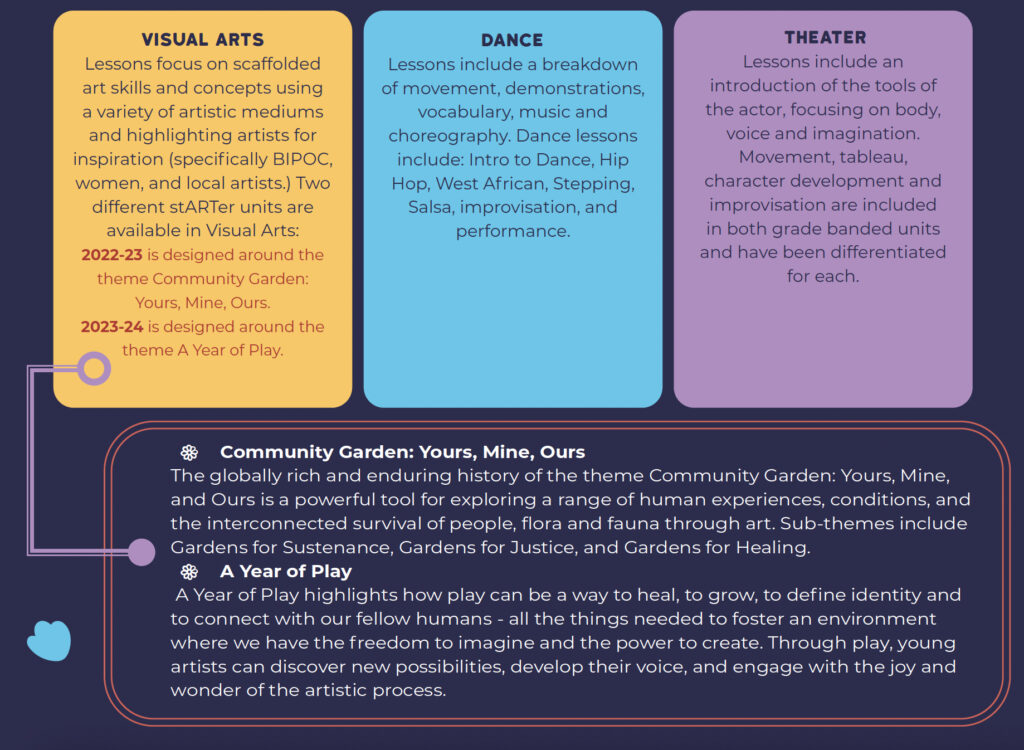 The stARTer units provide the framework to help students: 
Consider how individuals and cultures are represented in art and the media. 
Experience storytelling through art. 
Recognize the role of artists and creatives in identifying, raising awareness of, and addressing social issues.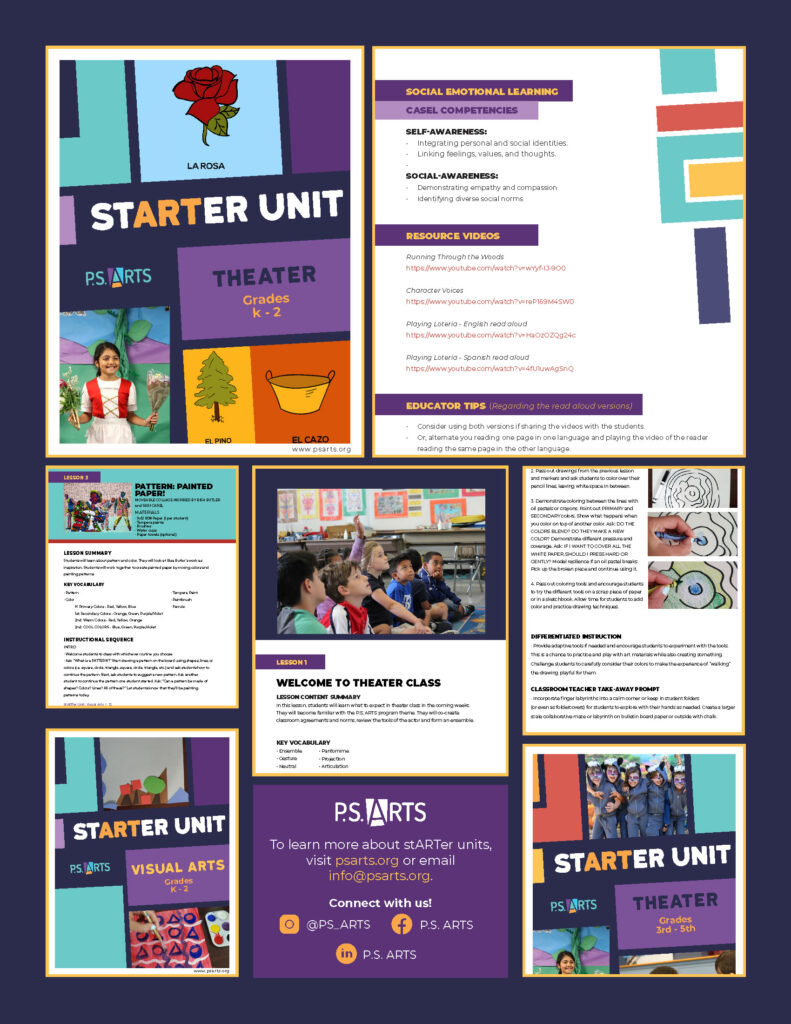 To learn more about stARTer units, please fill out our online form or email info@psarts.org.