Each year, families across Southern California come together for P.S. ARTS' biggest fundraiser of the year, Express Yourself. This fun-filled afternoon gives adults and children an opportunity to experience the joy and creativity that nearly 25,000 students discover every day in our classrooms with art booths and activities for all ages. This family-friendly event ensures that P.S. ARTS will continue to thrive in a community that encourages creativity and the opportunity for all children, regardless of background, to express themselves.

Express Yourself will return on May 21, 2022 at a new location!
Proof of vaccination required upon entry.
*$50 of each ticket is not tax-deductible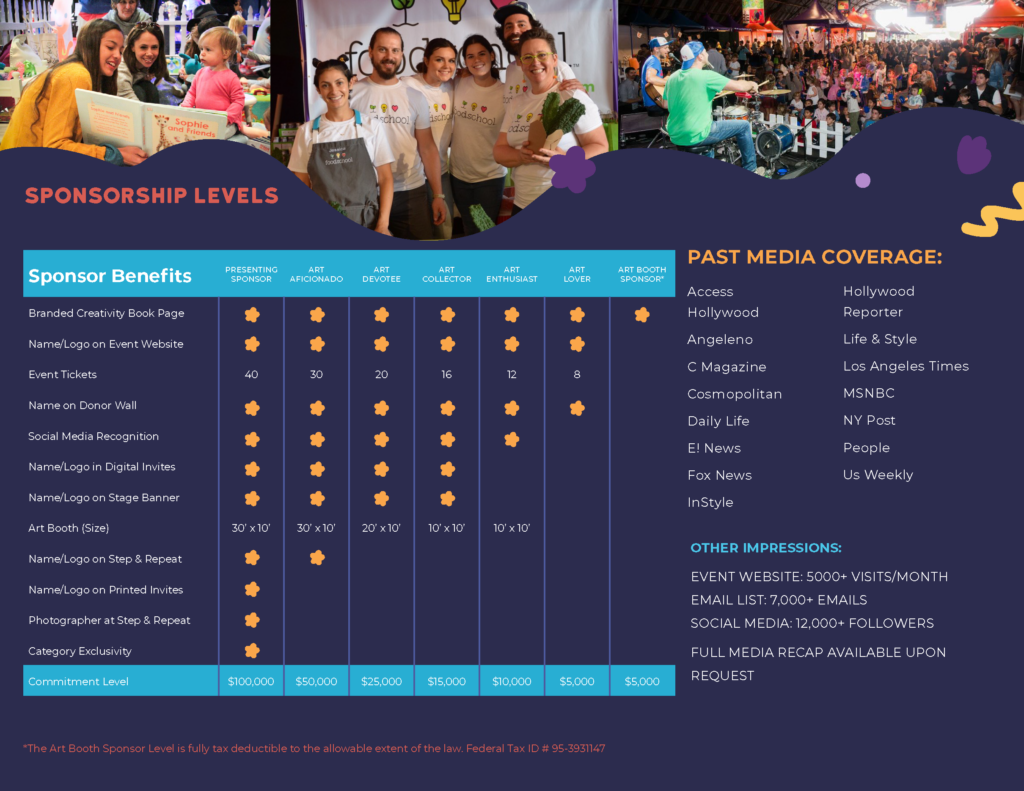 Event Co-Chairs: Carolyn Giangiacomo and Shari Rosenblum
Event Committee: 
Jessica Anderson           
Dara Beer           
Aimee Blank                
Brielle Block                
Lauren Clark Taitz 
Theresa de los Santos
Allison de Neufville     
Danielle del Deo
Hayden Ellison             
Meredith Hall
Lezlie Johnson             
Kimberly Kreuzberger          
Tawny Krintzman                
Rachel Levin  
Terin Lokey Ratner     
Lydia McCutchen
Heather Morris  
Kimberly Nachtomi     
Lauren Park        
Denise Port        
Jenny Resnik
Suzanne Rode   
Lacey Rose
Rachel Schwartz 
Starr Silver-Baker        
Laura Solomon   
Sharon Stroll      
Wendy Sugarman        
Shelton Wilder   
Lauren Winnick  
Brooke Wyard
Students from P.S. ARTS' after school theater program Inside Out Community Arts (IOCA) at Lennox Middle School recently...