A few weeks ago, P.S. ARTS participated in the ArtsMatter Professional Development Symposium, a two-day event designed for educators as a way for them to gather resources and inspiration for the new school year. P.S. ARTS Program Coordinator Ceci Arana shares some thoughts on the event and how she participated below.
By: Ceci Arana, Program Coordinator for Classroom Studio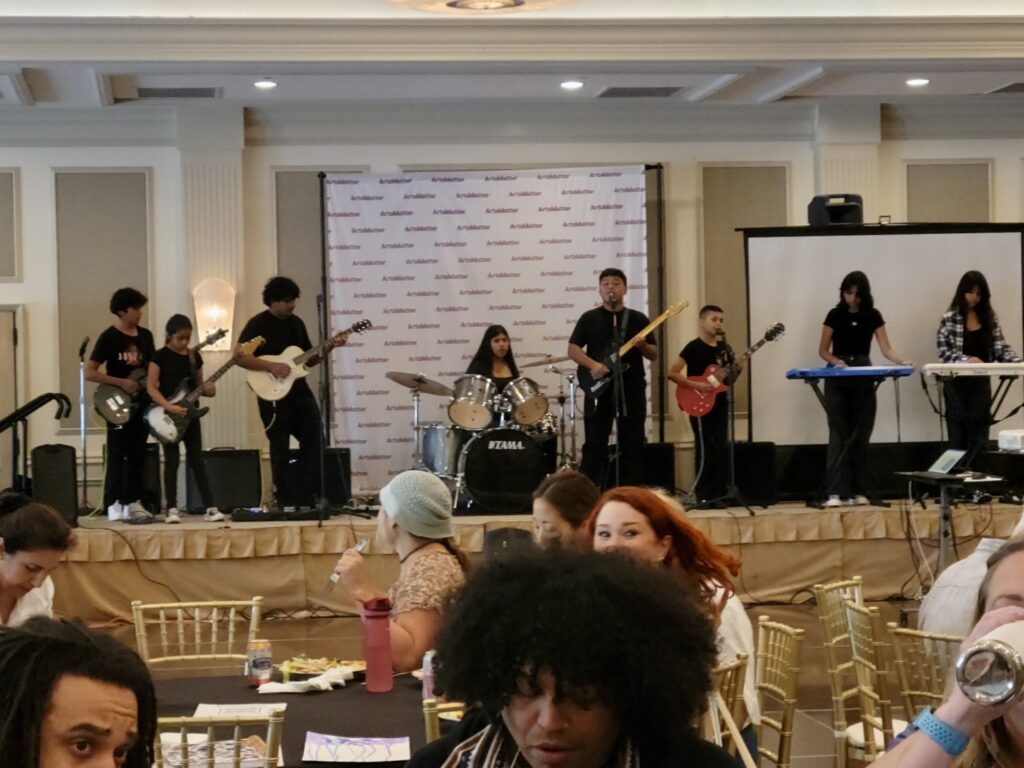 I attended the ArtsMatter Professional Development Symposium on the second day of the event and had the pleasure of experiencing all it had to offer. As a volunteer, I met many wonderful teachers while I directed them to the different workshops. I myself attended three different workshops, two of which were facilitated by my wonderful colleagues, Tiffany Owens and Jaime Reichner.
During her workshop, P.S. ARTS Program Director Tiffany Owens created a collaborative space by having the chairs in a circle so as the attendees entered the room they were situated in a way that invited dialogue and participation. As Tiffany facilitated a workshop on movement, participants joined a variety of games where we walked around the room and got a chance to connect with each other. This experience was unique because it explored simple and fun ways to activate movement within classrooms and break the ice. The feedback received from the attendees echoed that, at first the setup made them nervous and they wanted to leave the workshop, but they were ultimately glad they decided to stay and participate!

The second and third workshop I participated in were theatre-based which was new for me. Jaime demonstrated various types of theatre where we acted out different scenarios. It was a great way to connect with others as we bounced lines back and forth. She facilitated a "brave space" where someone like me, new to all things theatre, felt comfortable enough to participate and lean into this form of creativity.
The day was filled with making new connections and exploring collaborations, reconnections, great food, and even better music! We were gifted with the live band from Miramonte Elementary School and their talented students. I am happy to have experienced such a day full of community and art. Thank you to all who made this possible!