This September, P.S. ARTS is celebrating 30 years of providing arts education to public schools and communities. Join the celebration with giveaways (including backpacks filled with art supplies!), a website relaunch, new programs and district partnerships, as well as a crowdfund campaign themed 3 Cheers for 30 Years! through which P.S. ARTS will be raising $30,000 in 30 days for public schools.
Why was P.S. ARTS started 30 years ago? P.S. ARTS was founded in 1991 to mitigate the near elimination of arts programs in California public schools. Over the last 30 years, P.S. ARTS has grown from serving 285 students in one school to serving 25,000 students and 5,000 parents and community members in more than 50 schools. Watch the timeline video below to learn about our journey.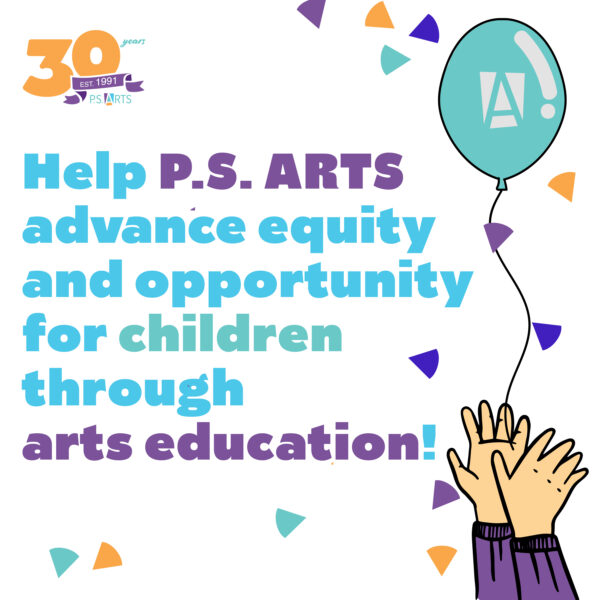 Help support the future of arts education in public schools through our latest crowdfund campaign. P.S. ARTS aims to raise $30,000 in 30 days in honor of our 30th anniversary. Donate today to help provide arts education programs and supplies to our students. A special thank you to Laura Fox and Ben Van de Bunt who will be matching all donations!
The P.S. ARTS website is getting a new look in time for its milestone anniversary! Visit our relaunched website on September 15 to access our programs and free art projects, as well as our first ever online store! With easier navigation and an array of P.S. ARTS merch including adult and children clothes, we welcome you to click and explore.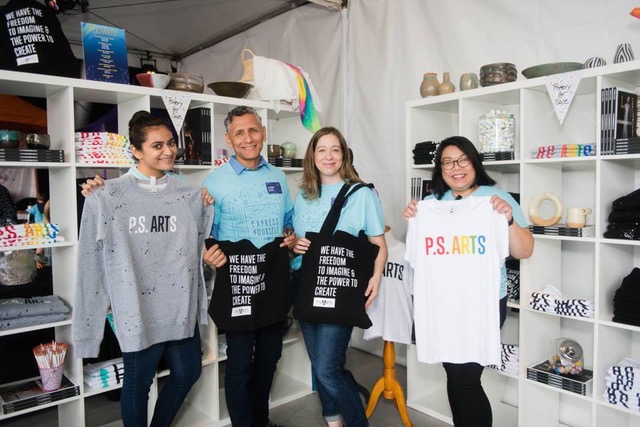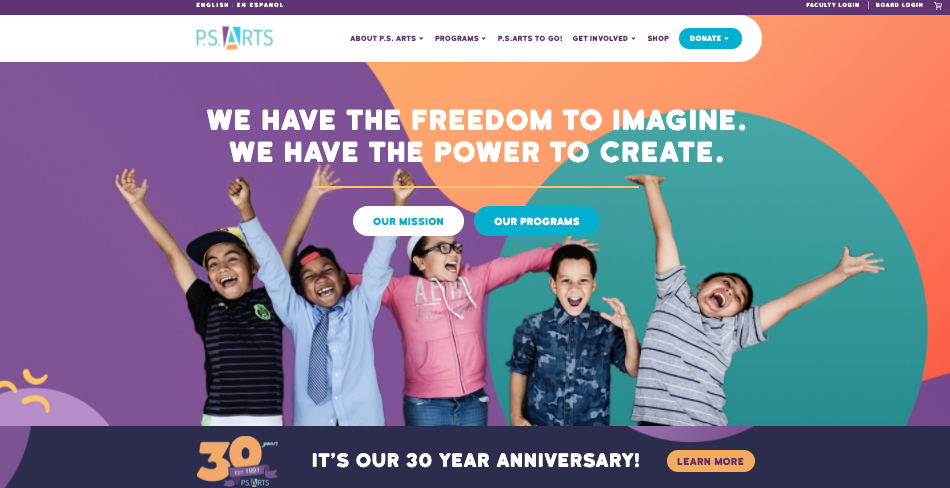 Thank you for supporting our arts education programs for the past three decades! We are grateful for our teachers, staff, donors, supporters, and extended communities for making it possible for us to provide arts education to its 25,000 students throughout California. We're looking forward to many more years of advancing equity and inclusion for children and youth in public schools through arts education!