You can support our mission by clicking here. Be sure to check out our Double the Donation search engine to see if your employer matches donations!
Our programs follow a model where student success is viewed as the product of excellence in designing curriculum and delivering instruction, fostering a healthy and productive learning environment, and engaging student's support community.
P.S. ARTS curriculum and instruction is inclusive, promotes equity, and aligns with education research and standards.
P.S. ARTS programs contribute to a welcoming inclusive, and aspirational learning environment
P.S. ARTS programs foster development of knowledge, skills, and social-emotional assets linked to wellbeing and success in school, work and life.
P.S. ARTS programs provide opportunities for family and community engagement in children's education and lives.
Understanding that justice is a moving target, P.S. ARTS developed our program model and curriculum framework to adapt and evolve over time in response to the communities we serve, the time we are in, and current research on the role arts education has in children's healthy development, learning, and wellbeing.
P.S. ARTS provides weekly arts education classes to students in our partner schools during the regular school day for the entire school year.
P.S. ARTS' Inside Out Community Arts program, an award-winning after-school theater program, supports at-risk youth in building self-esteem, conflict resolution, and socialization skills.
P.S. ARTS aims to provide arts experiences for the entire family. Our free, intergenerational, community events reach nearly 10,000 students and families throughout the year.
P.S. ARTS Teaching Artists receive a minimum of 20 hours of professional development per year. P.S. ARTS also offers Arts Integration Coaching to classroom teachers.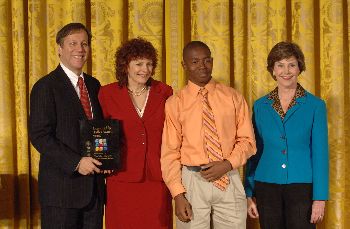 Inside Out Community Arts' National Award
We host fundraising events throughout the year, offering the LA community the opportunity to celebrate & support our nationally acclaimed programs.
Your tax deductible donations will help P.S. ARTS provide yearlong arts education to the 25,000 students we serve each week.
With step-by-step instructions from a Teaching Artist & easy to find materials, you can create anywhere with P.S. ARTS To Go! projects, inspired by notable artists & artworks.