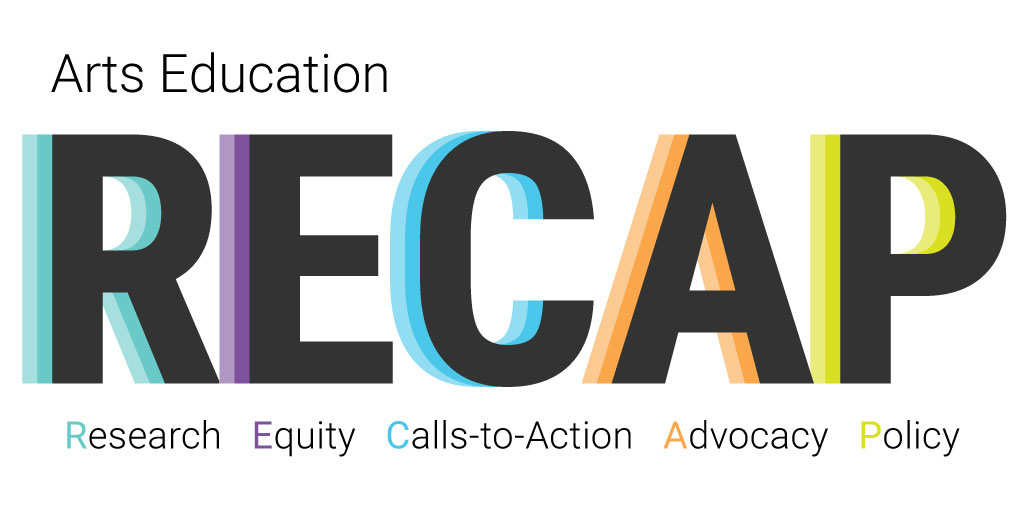 Read all the research, news, and policy in our arts education RECAP for September 2021.
Research
COVID Policy Briefing "A weekly update on schools, public health and the pandemic, vetted by John Bailey" The 74
Chaos Theory: Amid Pandemic Recovery Efforts, School Leaders Fear Critical Race Furor Will 'Paralyze' Teachers "'I told them, 'I'm only trying to expose your child to different cultures and experiences … These conversations are going to help them when they get into the real world because they are going to meet people who are different from them.'" The 74
Equity
School Culture Built Around Belonging Crucial for Re-engaging Students "As many students return this fall to full-time, in-person learning for the first time in a year and a half, school leaders can make the transition a little easier by taking steps to create a culture of respect, acceptance and inclusion…" K-12 Dive
Why Children's Arts Education is Crucial, and What We're Doing About it P.S. ARTS donors, Pixite, are helping to spread the news about the importance of arts education in this new blog post. Pixite
Community College Bachelor's Degrees Help Achieve Access and Equity "While on the surface, baccalaureate degrees at community colleges might seem to conflict with the educational priorities of a four-year institution, experts in the community college field say actual conflict between these two institutions is unlikely. The majority of community college bachelor's degrees are workforce programs, created by following strict state legislative guidelines and working closely with local communities to address specific regional needs." Diverse Education
Calls-to-Action
Help for Homeowners and Renters During the Coronavirus National Emergency Help for homeowners, renters, and landlords Consumer Financial Protection Bureau
Find a COVID-19 Vaccine Near You "Use Vaccines.gov to find a location near you, then call or visit their website to make an appointment." vaccines.gov
Advocacy
The Arts Education Partnership 2021 Virtual Gathering "The Arts Education Partnership 2021 Virtual Gathering offers you opportunities to connect and engage with your arts and education colleagues. We invite you to join us for this two-day, interactive event on Sept. 14-15 as we come together to create stronger relationships between arts education policymakers, partners and leaders from across the country." Arts Education Partnership
National Town Hall for Local Arts Education Supervisors "To honor the critical role local arts education leaders play as we move into the post-pandemic era of education, the Arts Education Partnership Arts Education Policy Working Group will host a virtual Town Hall to convene district arts education leaders from across the country. Together we will discuss what is being done in your communities and what needs to be done at the local and national level to ensure quality arts education is accessible to all preK-12 students, especially those who have been historically marginalized." Thursday, September 30 Arts Education Partnership
Policy
California Mandates Vaccines or Regular Testing for Teachers and School Staff "California Gov. Gavin Newsom announced Wednesday that teachers and other school employees must either be vaccinated against Covid-19 or submit to regular testing. California will become the first state in the nation to implement such a requirement …The order from the California Department of Public Health will take effect Thursday and schools must be in full compliance by October 15…" CNN
Nation's Largest Teachers Union Backs Vaccine Mandates "The National Education Association endorsed Covid-19 vaccine requirements for school workers on Thursday, aligning itself with the Biden administration's push to get more Americans inoculated as the disease sends children to the hospital." Politico
Biden Administration Pledges $85M to Support Student Mental Health "The U.S. Department of Health and Human Services on Friday pledged $85 million in funding to address growing mental healthcare demands for children and teens." K-12 Dive
$350 Million. 1,000 Healthcare Workers. 500,000 Tests Weekly. Inside LAUSD's Virus Testing Effort "For the first time, the most ambitious school district testing program in the nation is being put to its own test with the opening of more than 1,000 schools throughout the sprawling system. LAUSD is expected to be the single largest source of coronavirus testing in L.A. County — and public health experts said it will serve as a case study on how effectively coronavirus transmission can be controlled at schools where everyone is regularly tested." LA Times
Cardona Calls for Mandating Covid-19 Vaccines for Educators "Education Secretary Miguel Cardona on Wednesday said he supports mandating the Covid-19 vaccine for teachers and other school staff, as districts across the country prepare to begin another school year shaped by the pandemic." Politico
---
Thanks for reading our arts education RECAP for September 2021. View all our past RECAPS here.
SIGN UP FOR OUR NEWSLETTER TO STAY UP TO DATE ON P.S. ARTS NEWS, EVENTS, AND MORE.